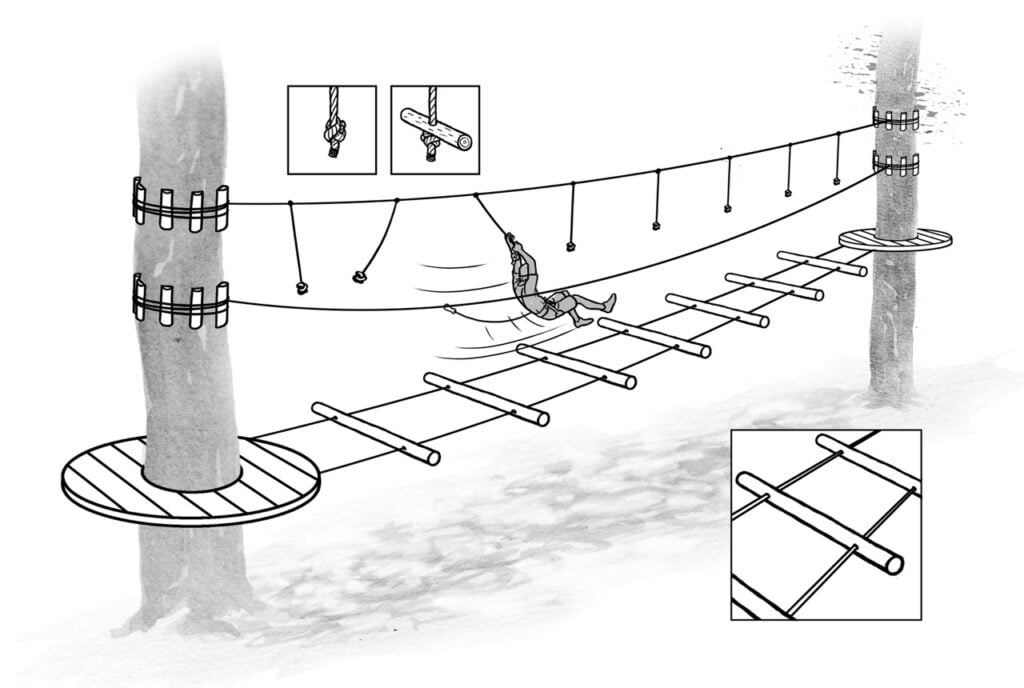 Click on a location below to learn more:
When you arrive at one of our parks, you'll be greeted by one of our wonderful instructors. Help them by following these steps:
Please remember to announce your arrival no later than 20 minutes before your session start.
It's a good idea to use the restrooms before your instruction begins.
It's always recommendable to read our safety instructions one more time – it'll help make your trip to the treetops that much more fun.
We highly recommend that you wear gloves while climbing – they can be purchased in all of our parks.
Online discount: To be eligible for our online discounts booking must be done online no later than 48 hours before session start.
Online bookings also provide you with a 15 % discount on all additional purchases for one of our experiences.
Walk-in: If you feel impulsive and wish to visit one of our parks within the next 48 hours, please contact us via e-mail or phone.
People who fall under the following categories are NOT allowed to use the climbing courses:
People under the influence of alcohol, drugs or medication are not permitted to use the courses. People under the age of 5 and/or shorter than 110 cm tall. (In the Copenhagen park the minimum age is 7).
People who are pregnant or weigh more than 120 kilograms.
People who are epileptic or suffering from other conditions that prohibit them from driving a car.
People with heart- or lung conditions, respiratory illnesses, or bad back/neck issues are not permitted to use the courses.
Guests are not allowed to wear scarves or other clothing that covers the neck/throat while using the courses. (Religious headdresses are allowed as long as they fit snugly enough to not pose a risk of entanglement during climbing)
People deemed unfit to climb the courses by the instructors. In this case purchased entry tickets are not eligible for refunding.
Our rules regarding parental supervision of children in the park:
IMPORTANT!! – Ensure that you pay sufficient attention to your children – especially when divided into smaller groups.
It is not possible to be present at two different climbing courses simultaneously, so please make sure to plan accordingly.
Children between 5 – 10 years 1 adult (participation necessary) per 2-3 children.
Children between 11 – 12 years 1 adult (participation may be necessary) per 6 children.
Children between 13 – 15 years 1 adult (participation not necessary) per 8 children.