Bachelor party at GoMonkey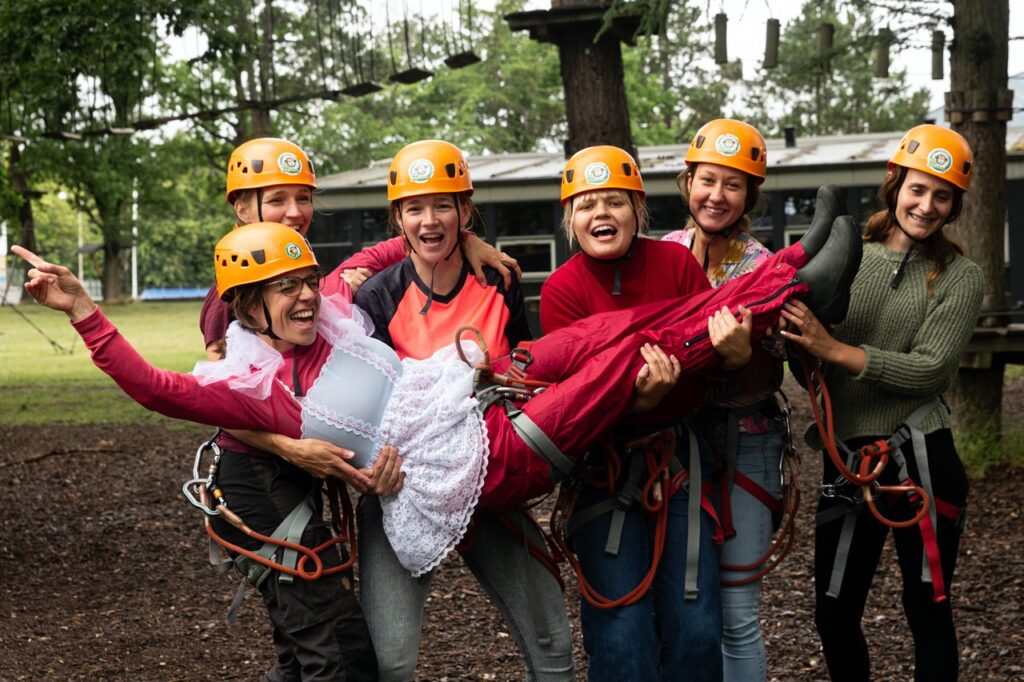 What is a bachelor party at GoMonkey?
Holding a bachelor party at GoMonkey is a different and fun way to spend some of the day. We set the scene with climbing, music, bonfires, a trip on the black course, as well as sets of tables and benches where you can enjoy yourself during and after the climb.
You have to be at least 8 climbing persons to book the experience, but it is of course allowed to bring guests who will not be climbing, free of charge. It is NOT allowed to be under the influence before and during climbing. You are welcome to stay in the park and have a drink afterwards, but of course you must show respect for the other guests.
Different ways to do it::
Theres different ways of doing a bachelor party at GoMonkey
The two different ways are:
1. Book our bachelor party package, where we have put together a package that we believe sets the stage for the coolest bachelor party
2. Book "normal" climbing and bring your own food. (Grill rental DKK 200)
Once you have chosen the way that suits you the best, you choose which park you want to visit. Then you choose either the "climbing" or "bachelor party" package and then choose the date and time.
Now you just have to look forward to inviting all your guests to the coolest bachelor party in GoMonkey with lots of fun and happy days.
We look forward to welcoming you in the treetops!
Instruction
Climbing for 4 hours
Rental of climbing harness and helmet
A go on the black course with our instructor
Free use of our gas grills